The early days that I first started off with the 250mm lens – the white breasted kingfisher is the one that fascinated me. The one featured below was taken on Dec 16, 2011.
While I was all given up about the Kingfishers after I went after the smaller birds, I happen to go to the Lake Pichola after having driven by some friends on Talon in July 1 2013. Amit Gupta accompanied me and taught me how to lay on the belly and even crawl. We tried our luck with Purple Moorhens and Peasant tailed Jacanas before we spotted this Common Kingfisher.
This tiny 4cm tall bird is truly a fascinating bird and I was all thrilled to have it shot from such close quarters. And after it flew off, we started heading back to the car. As luck would have it, we spotted it again and this time we could get even closer.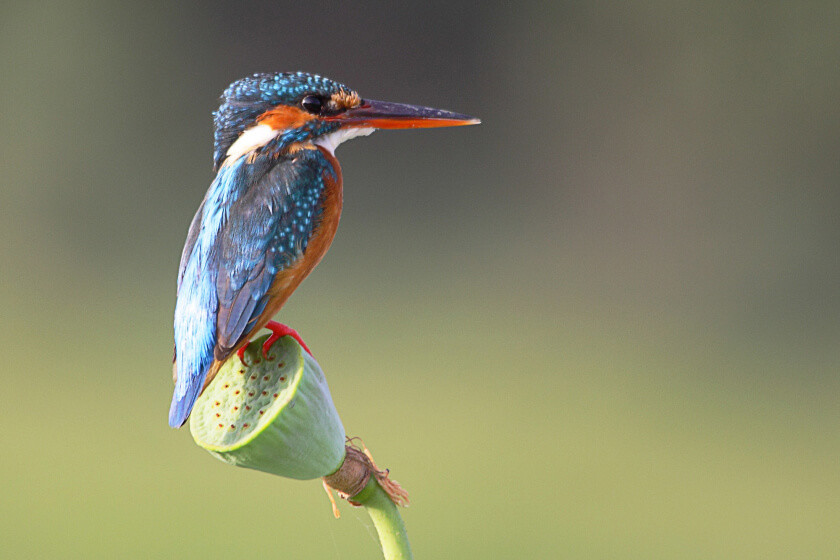 As you can see, the sun was all about to go down and I must have fired close to 200 shots only to realize that I had my OS setting set to Off position.
We savored all the thrill, so what had the OS off! On the July 27 2013, I happen to go to drop my son Srijan to the school. I had carried the camera along with the newly acquired bean bag from Toehold to chance a few shots on the way back. I parked the car near the Rani road turn and went down the bank. I spotted the Pied Kingfisher and two Common Kingfishers..
Not before I saw the little common Kingfisher had caught a little fish on my left.
What a site it was! Now it was wanting to swallow the fish which was more than a bite. The scene in which it swirled itself was amazing site to watch.
Don't miss the water drops on the image.